What's The Difference Between Car Window Tint And Privacy Glass?
Author: Jacques DM Date Posted:1 October 2019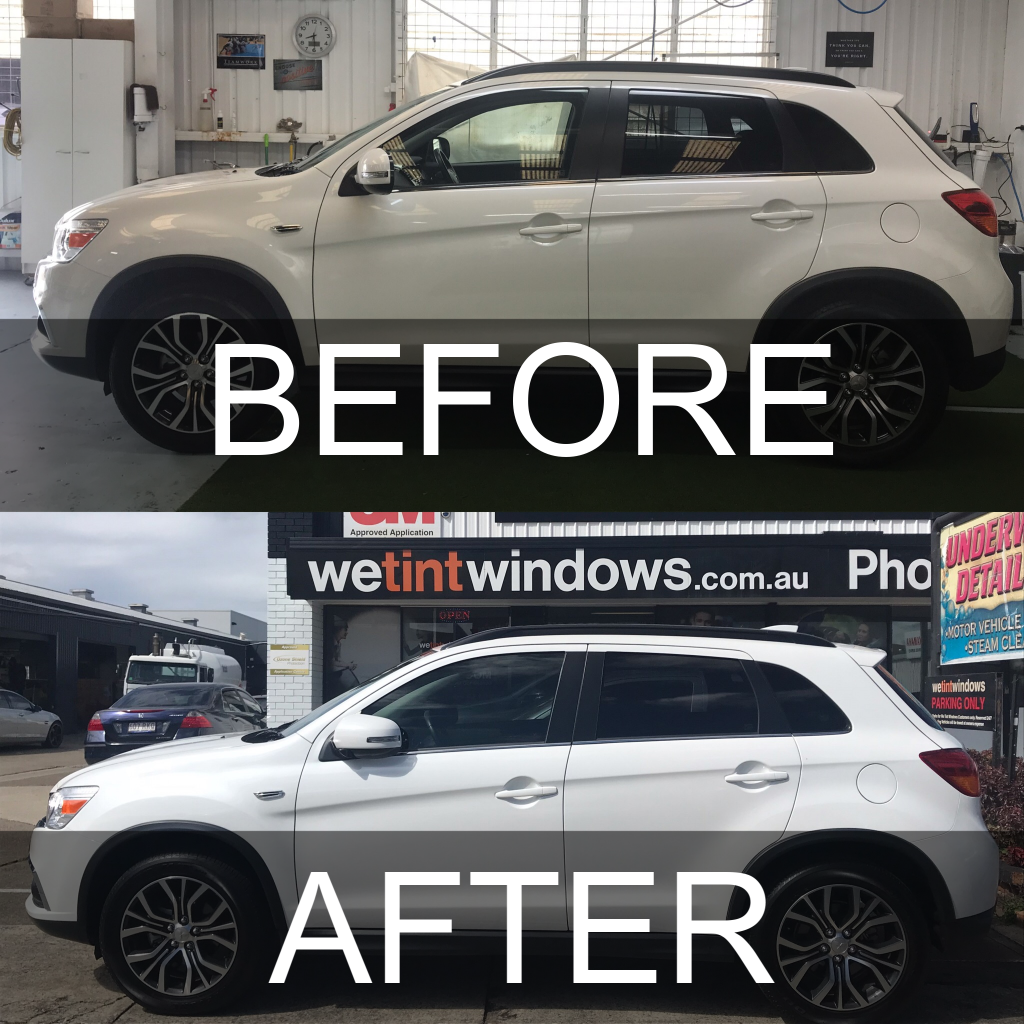 Are you looking to match the front two windows of your car windows but not sure of the best way to do it? One thing we get asked about regularly is the difference between car window tint and privacy glass. So, we thought we'd explain the difference between the two here in our blog. But if you'd like to find out more, you can always drop by We Tint Windows in Brisbane, or give us a call.
WHAT IS PRIVACY GLASS?
Privacy glass (sometimes called 'factory tint') is a special type of glass that has been darkened at the factory by the car manufacturer. Instead of using a window film, the glass itself is dyed and usually does not have high heat rejection properties. Most manufacturers Privacy Glass measures between 22% - 28% VLT (Visible Light Transmission).
Many new cars come with Privacy Glass and it is usually on all windows except the front 2 door windows and the front windscreen. This is to promote better safety by allowing you to see properly (especially at night), and to help police identify drivers.
Privacy glass, like the name implies, provides a higher standard of privacy for you, your passengers and your possessions. It also blocks out some light from the sun.
CAN PRIVACY GLASS BE INSTALLED AFTER PURCHASE?
Most cars with privacy glass are fitted in the factory as part of the manufacturing process. However, if you decide later on that you would like privacy glass fitted to you car, you can contact the factory and request some be made and fitted.
Having privacy glass custom made after you've purchased your car will be very expensive, which is why many people instead opt for our privacy tint.
WHAT IS PRIVACY TINT?
At We Tint Windows, we offer a special tinting service called privacy tint. This is as close as you will get to the look of factory-produced privacy glass.
If you're concerned about harmful UV Rays affecting your skin or car interior, we also offer a UV clear tint option to go over your Factory Privacy Glass.
Our privacy tint will perfectly match the colour of your new car's privacy glass. For example, if privacy glass was only used on your rear windows, we can match it with a privacy tint on your front windows.
WHAT CAR WINDOW TINTS ARE AVAILABLE?
Lots! At We Tint Windows, there are many car window-tinting options for you to select from. If you're on a budget, we have cheaper options, and if you want top of the range, we have high-quality options too!
View a full list of our car window tinting services.
CONTACT US FOR CAR WINDOW TINTS AND PRIVACY TINTS
Do you want to find out more about our car window tints or privacy tints? Or perhaps want to know more about the difference between car window tint and privacy glass? Then contact us today.
You can also see examples of our work on Houzz and Pinterest.
---
Leave a comment