Q2M Bathe+ (400ml)
Detailing Product
SKU code: WTW-DP-6
Q²M Bathe+ is the world's first pH neutral shampoo containing SiO₂. Even a quick wash leaves a strong hydrophobic layer, repelling water, dirt and deferring the need for a next wash. The wash itself is a real joy, while the shampoo is very slick and has a scent characteristic of the whole Gyeon range.
Product Features and Benefits
Highly concentrated formula for maximum cleaning power
pH-neutral and safe for all surfaces, including matte and wrapped
Superb lubrication and slickness for a scratch-free wash
Hydrophobic effect for added protection and water beading properties
Biodegradable and eco-friendly
---
When it comes to all-in-one products, Q²M Bathe+ can be claimed to be revolutionary! Just a quick wash is good for obtain a marvelous hydrophobic effect and easy maintenance for the next couple of weeks. It is a phenomenal solution for the winter time, when washing gets harder and the boost in self-cleaning abilities improves the comfort of vehicle maintenance. Its highly concentrated formula ensures maximum cleaning power with just a small amount of product, making it a cost-effective choice for car enthusiasts and detailers alike. Moreover, its pH-neutral formula makes it safe for all surfaces, including matte and wrapped finishes, without the risk of damaging the paintwork or leaving any streaks or water spots.
Q²M Bathe+ is perfectly safe on all surfaces including paint, rims, glass and plastic and it will add instant protection to bare surfaces or boost the base quartz coating you already have on these surfaces. It can also be used over existing natural waxes or sealants improving their durability and gloss. The active SIO2 ingredient adds real protection that you can see every time you wash, unlike many so called 'wash and wax' shampoos, you are left with added hydrophobicity and self-cleaning ability that keeps your car actively cleaner for longer.
Gyeon Q2M Bathe+ also delivers a hydrophobic effect that provides added protection against environmental contaminants, such as acid rain, bird droppings, and UV rays, while also enhancing the shine and gloss of the paintwork. The hydrophobic effect creates water beading properties that help to repel water and prevent it from sticking to the surface, making it easier to dry and maintain your car's appearance.
There are 3 ways of using Q²M Bathe+. Dilute it and use as a regular shampoo with hydrophobic properties, spray on the car with a foam lance or simply spread it on the wet, clean paintwork with a microfibre wash mitt. Always work on cool paint, never in direct sunlight. Work in sections and never let the product dry. With Gyeon Q2M Bathe+, you can enjoy a superior car wash experience that delivers exceptional results while also protecting the environment.
CONSUMPTION: 15-20ml/car
PH LEVEL: 6
SIO2 PERCENTAGE: <5%
DURABILITY: up to 8 weeks
DURABILITY: 3/5
GLOSS: 4/5
BEADING: 4/5
HARDNESS: 1/5
SELF-CLEANING: 4/5
(WTW-DP-6)
| | |
| --- | --- |
| SKU | WTW-DP-6 |
| Brand | GYEON |
| Shipping Weight | 0.5000kg |
| Shipping Width | 0.200m |
| Shipping Height | 0.070m |
| Shipping Length | 0.070m |
Be The First To Review This Product!
Help other wetintwindows users shop smarter by writing reviews for products you have purchased.
We Also Recommend
Others Also Bought
More From This Category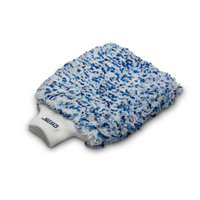 $37.99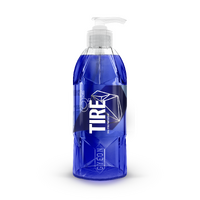 $32.99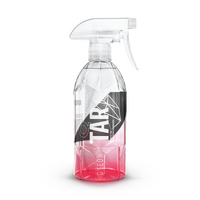 $29.99