Car Tinting
Car Window Tint Brisbane and Logan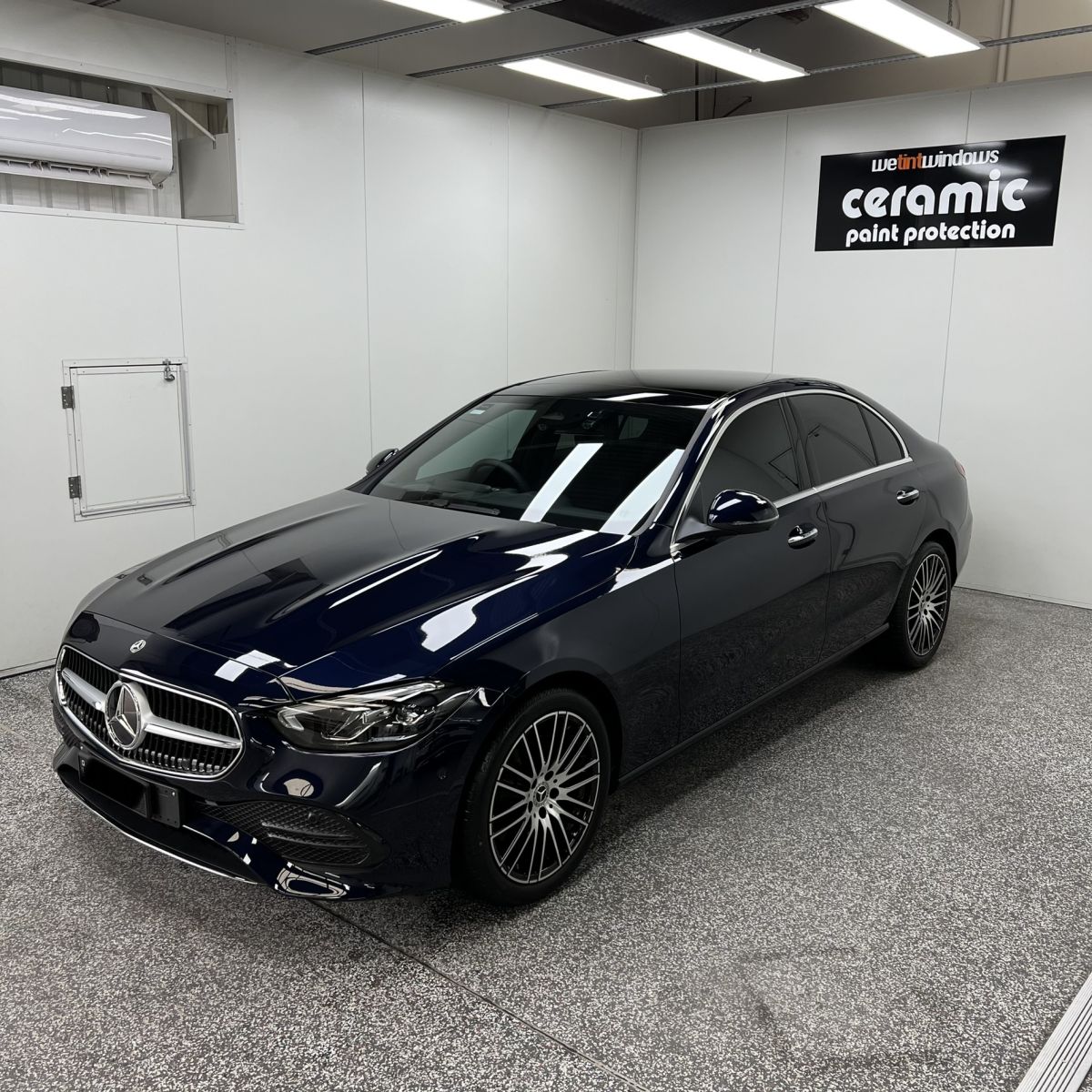 We Tint Windows do the best car window tinting in Brisbane. We stock a range of high-quality tints and have expert
window tinters who can tint any vehicle to your requirements.
We pride ourselves on perfect application and presentation of window tints. And before you pay for anything, we check that you're absolutely satisfied with the job. Our track record and customer referrals speak for themselves.
See our guide on car window tinting prices
Choosing Car Window Tints
As we have many tints, choosing the right tint for you is all about your needs. Simply tell us why you want your windows tinted and what your priorities are, and we'll help choose the perfect tint. We cater for a huge range of new and used cars.
So, for example, do you want your windows tinted for heat reduction? UV protection? To improve the look of your car? For glare reduction? Safety reasons? For a medical condition? Or a combination of reasons?
If you don't have time to browse all of our car tints, simply contact us for some free and friendly advice. You can even stop in at our shop for a chat. We're located at 77 Moss Street, Slacks Creek (across the M1 Motorway from Springwood).
Our reputation for quality workmanship
When choosing a car window tint, it is important to choose a tint shop that will look after your car and deliver high-quality workmanship.

With over 30 years of experience in the industry, we have a strong reputation among local car dealerships for delivering first-rate service. We are also very well regarded among our many customers. We want to build a long-term relationship with you and your car/s, so we prioritise quality workmanship, customer service and the best quality films.

If someone doesn't do a car window-tinting job properly, you can end up with all sorts of imperfections and flaws including:
bubbles

creases

gaps

dirt

hairs
At We Tint Windows, we understand that if you're going to spend money on a good-quality tint and have it applied by a professional, there's no point in doing the job unless it's perfect. Our goal is always tinting perfection, which is one of the reasons we offer the best tinting car windows service in Brisbane.
100% money back guarantee on tinted car windows workmanship
We're so confident in our car window tint application skills that we offer all our customers a 100% money-back warranty on our workmanship.

As part of our dedication to quality and customer service, your car tint is checked several times. Firstly, our manager will check the tint job with the tinter and, once it's been approved, they'll give you a call to let you know that your car is ready.

Then, once you arrive, our manager will meticulously check the tinting job with you to make sure there are no issues and that you're 100% happy with the finished product.

If there are no problems, we'll then proceed with the transaction. But if there are any issues whatsoever, we will either fix the problem or remove the tint and give you your money back.

Funnily enough, we've never had to do this—not even once. That's because we strive for the highest standards and hold ourselves accountable for any issues. But it's reassuring to know that that's our policy, isn't it?

This is just another reason why We Tint Windows offers the best car window tint in Brisbane.

Lifetime warranty on window tints
All our window tint products come with a written lifetime warranty. That's how much confidence we have in our tints.
Car tinting laws in Queensland
When choosing a car tint please keep in mind that there are laws in Queensland regarding the darkest legal tint for non-commercial vehicles which is VLT 35% on the front two doors and 20% on the rear windows.
Mobile window tinting service
To get your car windows tinted you can call and arrange a time to drop your vehicle at our shop, or take advantage of our mobile tinting service.
Contact We Tint Windows
If you have any questions about tinting a car or our car window tint products or services, contact us. We'd be happy to talk to you about your options and discuss any concerns.