Can I Tint My Windscreen?
So you're thinking about tinting your car windows and wondering, 'Can I tint my windscreen?' Or perhaps you've already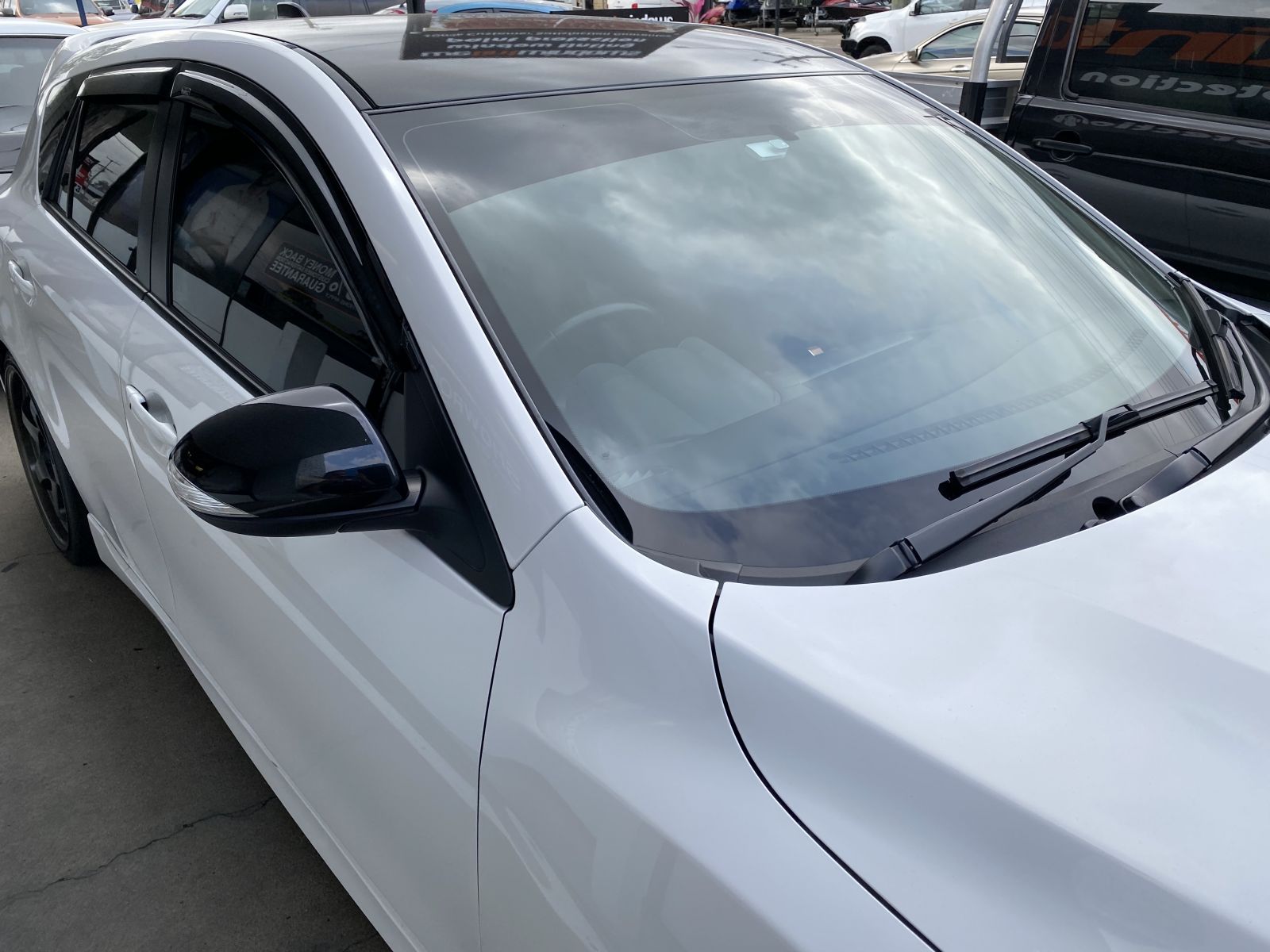 tinted the rear and side windows of your car and want to know what you can legally do to your windscreen to reduce glare, heat and UV rays?
The windscreen on your car has its own special set of rules that are different to your rear and side windows. That's because visibility through your front windscreen is vital for road safety. So technically you can tint your windscreen, but keep in mind that there are certain limitations to how much of it you can tint and how dark it can be.
HOW MUCH OF MY WINDSCREEN CAN I TINT?
In Queensland, you are legally allowed to tint only the top 10% of your windscreen. And this section must be clear of the path of your windscreen wipers.
No tinting is allowed anywhere else on your front windscreen, as this is seen as a driving hazard.
HOW DARK CAN MY WINDSCREEN TINT BE?
The tinted section of the front windscreen (in the top 10% area) can be tinted in ANY shade (as dark as you like) but must not have a reflectance of more than 10%.
The darkest legal tint in Queensland for private-use vehicles is 35% for the front two door windows. This percentage is a measurement of the visible light transmitted (VLT). In other words, at least 35% of light must be allowed to enter your car. Any windows behind the drivers seat are allowed to be tinted as dark as 20% VLT. Anything less than this is considered an illegal tint in Queensland.
WHAT ARE THE WINDSCREEN TINTING LAWS IN QUEENSLAND?
To find out more about the laws in Queensland for tinting your car's windscreen and windows, the best thing to do is visit the Department of Transport and Main Roads website.
CONTACT US ABOUT TINTING YOUR WINDSCREEN
Alternatively, if you have any questions about tinting your windscreen, contact us at We Tint Windows.
We have years of experience in applying all kinds of tints to car windscreens and windows. And we'll make sure your windscreen is tinted to meet all the requirements in Queensland.
---
Leave a comment